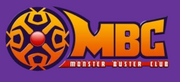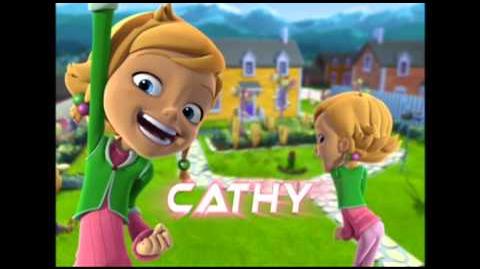 Monster Buster Club is a French-Canadian children's CGI television series produced by Marathon Media (now
Zodiak Kids
). The show debuted on June 2, 2008 on Jetix in Europe, June 9, 2008 in the United States and in Asia on May 3, 2008. This show is about
three twelve year old kids charged with saving their town from alien invasions helped by an alien girl
named
Cathy Smith
. With her
grandfather
, they reform a renegade alien hunter club that was founded centuries ago called the
Monster Buster Club
, often abbreviated to
MBC
. This age-old club was disbanded when it was believed that aliens had wiped them out. Since then, new alien troublemakers have turned up, and the time has come for the prophecy to be fulfilled. Using a network of secret tunnels running through the town, the MBC heroes conduct undercover alien investigations, seeking out the eccentric-looking bad guys with a knack for alien tricks. As of June 19, 2008 only ten episodes were aired on Jetix Europe. New episodes started on July 14 on Jetix Europe. Monster Buster Club is also the first show (broadcasted by Jetix) debuted in countries of Eastern Europe (such as Romania and Russia) the same day as in the countries of Western Europe (such as United Kingdom and France). As for Disney Channel Asia, new episodes started on July 18, 2008. Despite the title, aliens technically are not monsters.
Setting
Trivia
It is the first Zodiak Kids television series to be directed by Jean-Louis Vandestoc.
In one of the concept art of the series back in 2006 when it was still in production, the character designs were slightly different. Cathy had lighter blue eyes and rarely has freckles on her face, and there were only 3 members, which meant that Sam didn't exist back then.
Most of the episodes of the show was produced in India. It is animated with Maya 3D.
External links
Ad blocker interference detected!
Wikia is a free-to-use site that makes money from advertising. We have a modified experience for viewers using ad blockers

Wikia is not accessible if you've made further modifications. Remove the custom ad blocker rule(s) and the page will load as expected.